Hello!
My Specs:
Windows XP SP3
AMD Athlon 64 x 2 Dual Core Processor 4800+
2 GB RAM
SATA2 HD 300G
NVIDIA GeForce 7800 GTX
PC was built by a friend of mine. All new parts. Built approx 1.5 yrs ago.
---
The Safely Remove Hardware Icon has been on my Task Bar for a while now. When I double click on it I get this window: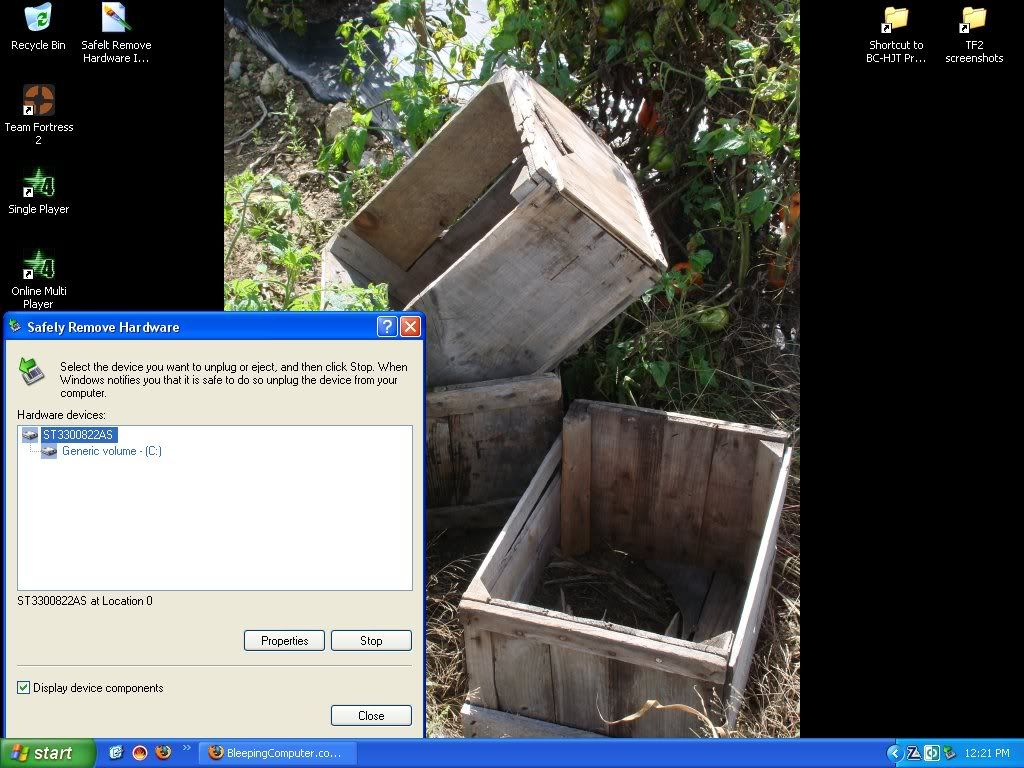 That's my Hard Drive!! Why is my HD showing up in Safely Remove Hardware?!
So I click on Properties and I get this: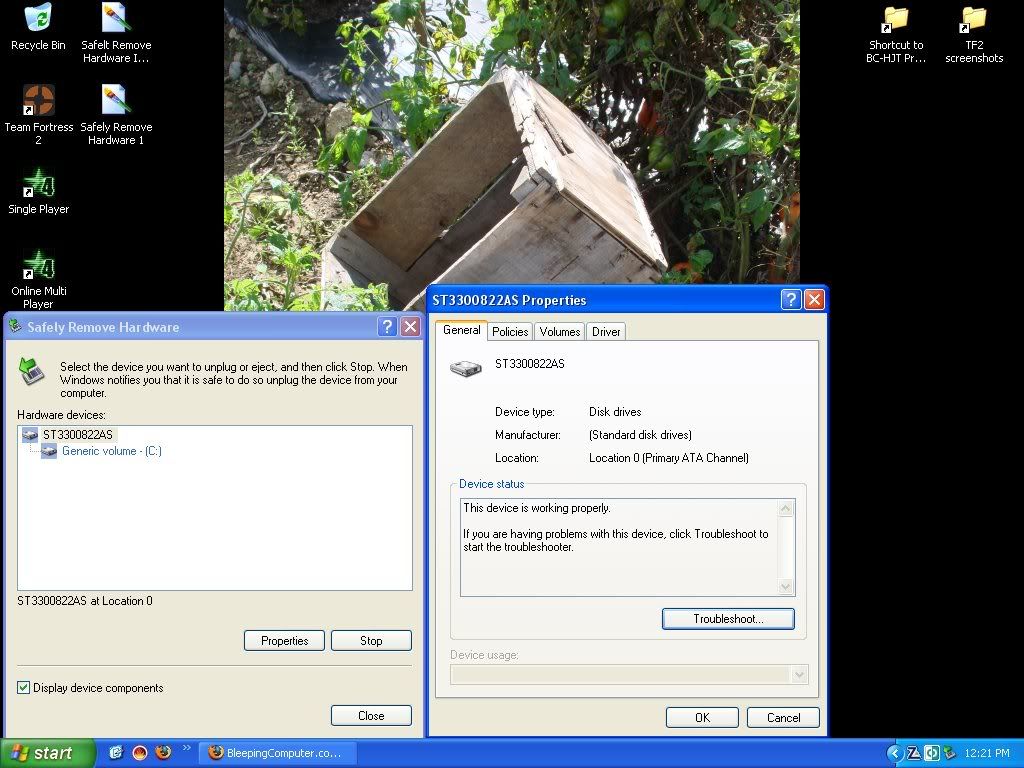 Seems to be working fine.
I click on the Driver Tab and click on Driver Details and get this: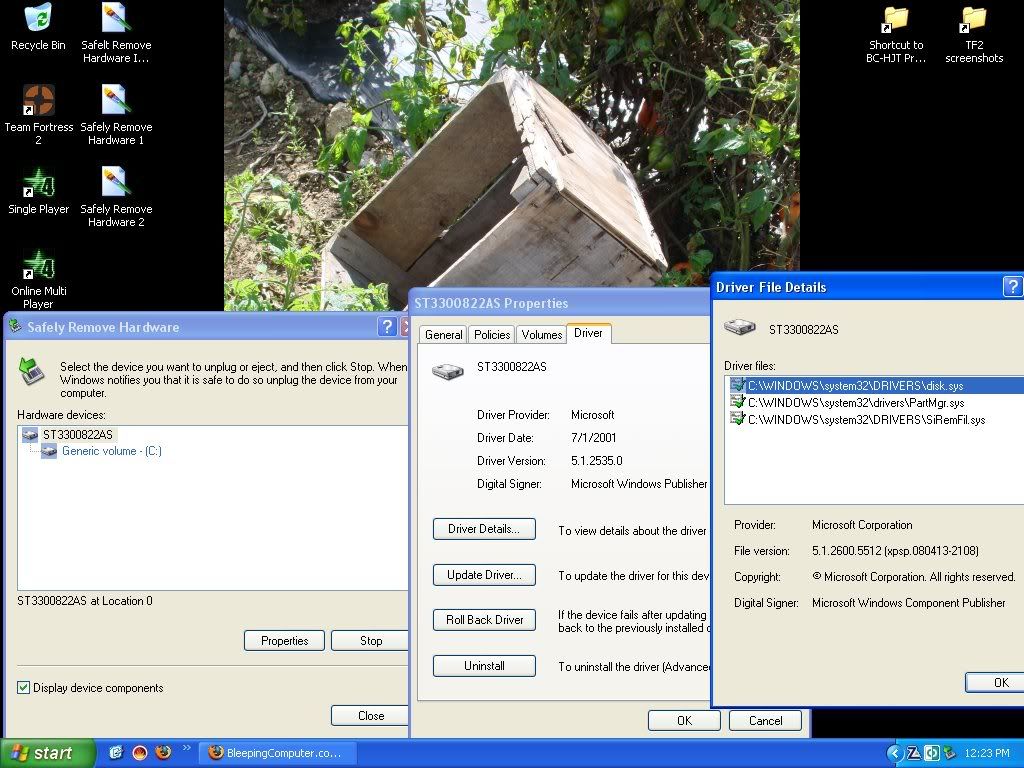 Everything seems to be working fine. So what's up? Why is my HD listed as being safe to remove?
I was reading these threads regarding USB/Safely Remove Hardware questions:
Why Do I Need To Press "Safely Remove Hardware" When Removing a USB?
Safely Remove Hardware Icon-fix Doesn't Work
And I'm wondering if I did something bad. I do use USB Ports a lot. I use Thumb Drives and Digital Camera Plug-in. My Thumb Drives have an "Eject" option (Cruzer Thumb Drive) but I always just pulled out the plug for my Digital Camera...after I turned it off.
Does this have something to do with my problem?