alright i'll try to make this as concise and clear as possible. Here's a list of symptoms first off:
1. when I try to open itunes from the start menu/all programs/Itunes/itunes it gives me an error message - "This action is only valid for products that are currently installed"
2. This basically is what happens when i try to uninstall it.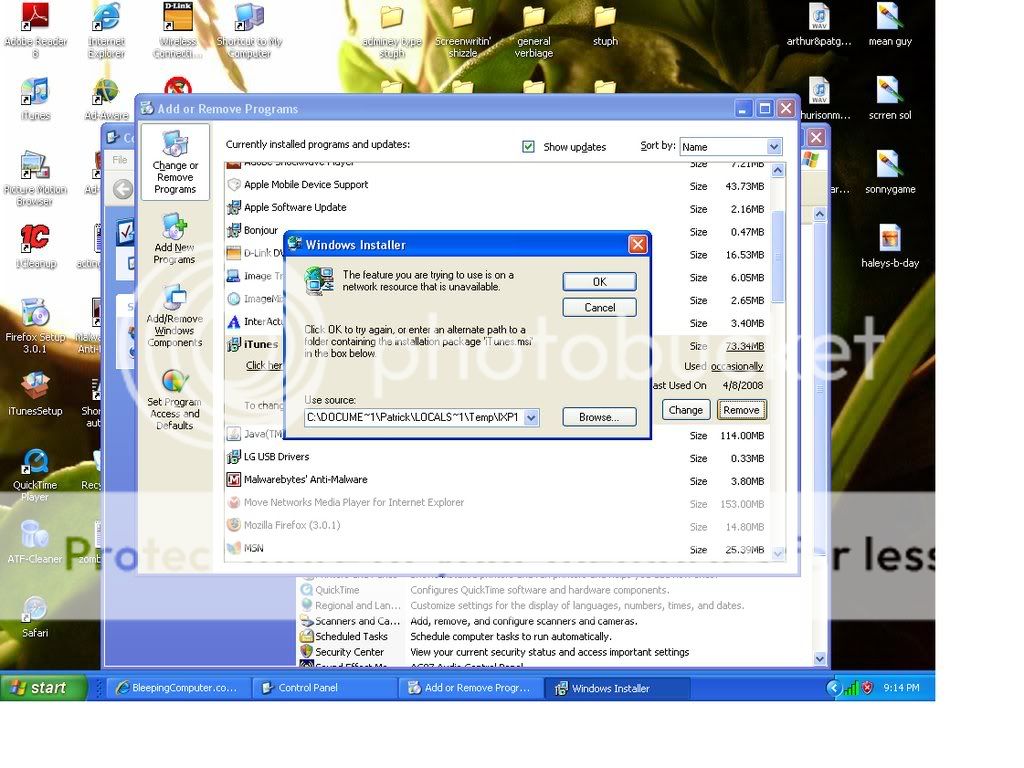 3. however, i have an MPEG on my desktop from Itunes and if i double click that then itunes does open up and seems to work fine more or less. but when i do this this is what I see first: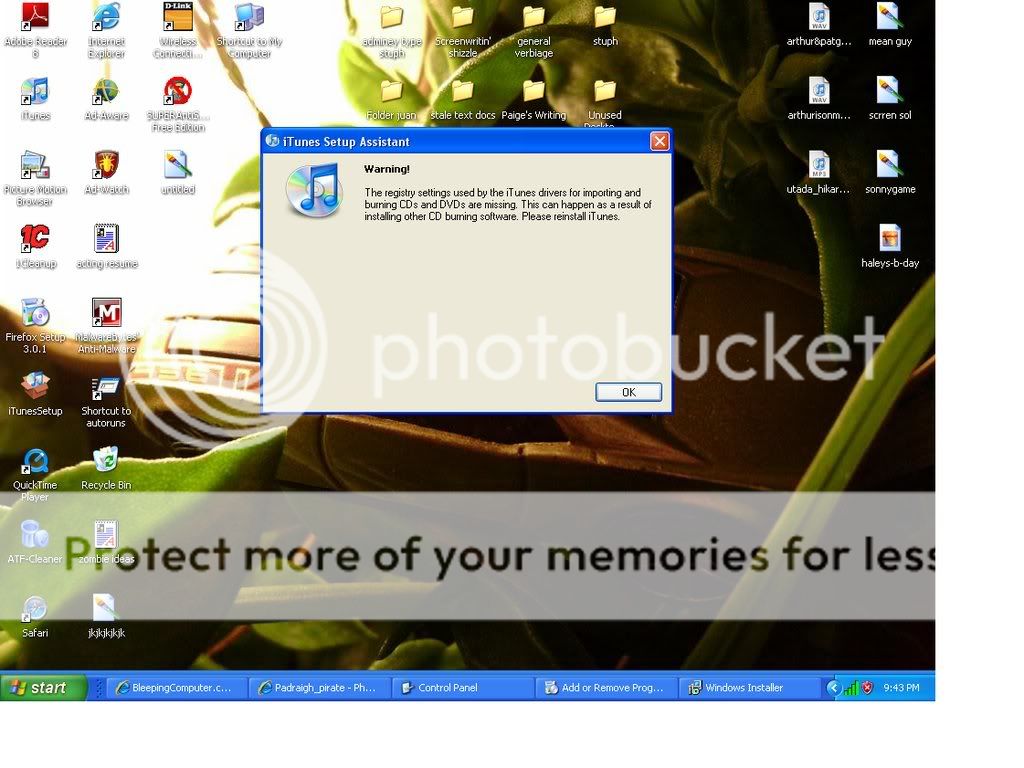 I want to get the most recent version but I still get an error message saying something like the install can't finish because I don't have "Itunes.msi" whatever that is...
any ideas/info/questions/ would be very appreciated.