I've used MBAM to scan for malware on my laptop, and there's this error which always occurs when it scans this certain part of the registry.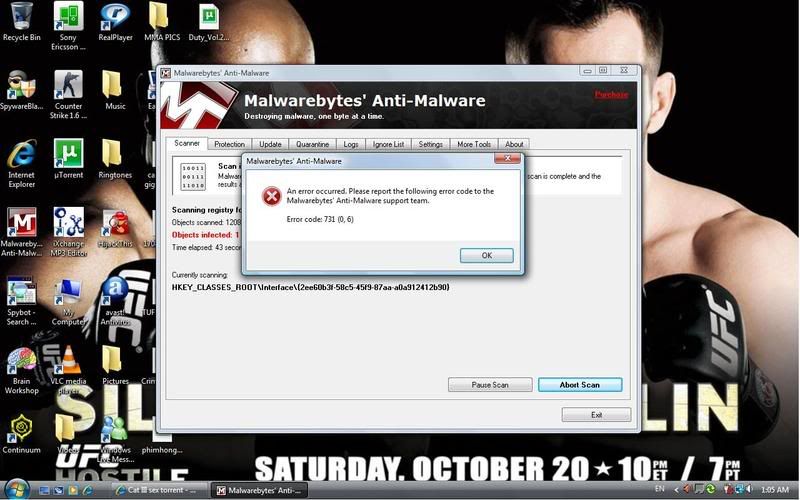 Other than this repeated error, there are no other malware found from the scan. I've emailed the MBAM staff but he doesn't seem to be able to help me out, and has stopped replying to me. Hence, i'm asking out here, hoping someone who knows about this can help out. I would appreciate it alot, thanks.
Edited by aaron2fast, 11 October 2008 - 03:41 AM.