Well I had a virus before (I forgot what it was called) but after I used MalwareByte's Anti-Malware and removed that, this virus came up. I really don't know what it is though because when I tried using MalwareByte's program again it didn't show up with anything so I'll post a screenshot of what it is.
Screenshot 1 is trojan.something but it changes everytime to a different name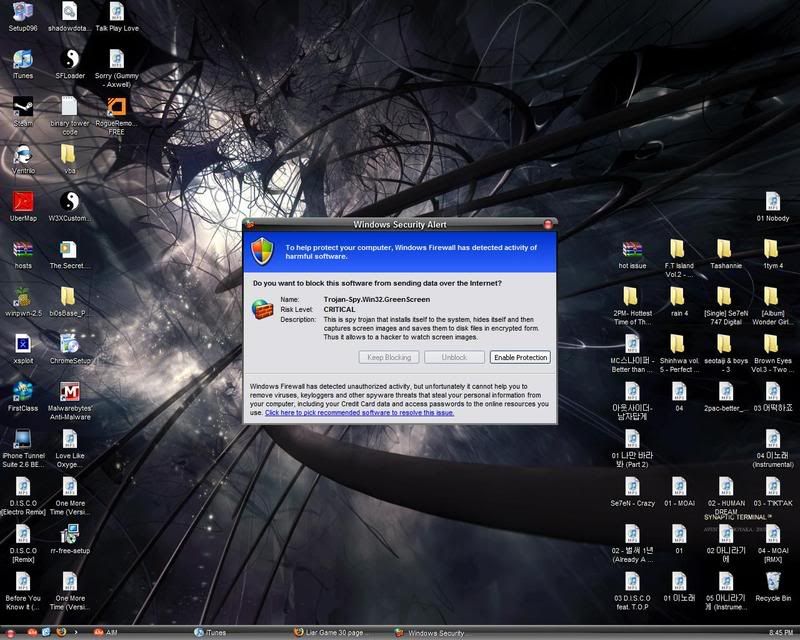 and this is a screenshot of VirusRemover 2008: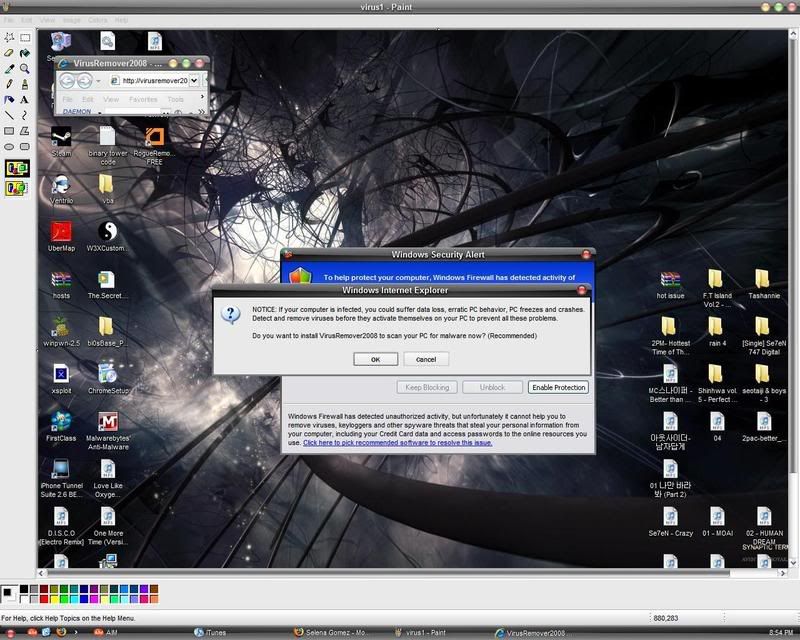 I don't know if this is enough information but please help! Thank you!