Okay so you booted up windows and you get to the login screen and its suddenly different.
There is a box in the center of the screen (classic win2k) that neither has password or username in the fields.
Usually it will look like this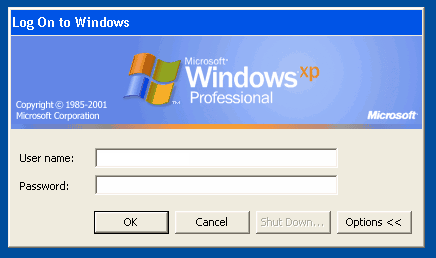 So you type your username and password (if you have one) and log in:
naturally you go to control panel and go to user accounts and
'change the way users log on and log off'
and you get the error ' Specified Module is missing' .
So your confused there are a few suggestions i can offer.
go to start>run>cmd
or
start>programs>accessories>Command Prompt
Run these commands at your own risk.
regsvr32 jscript.dll
regsvr32 wshom.ocx
then navigate to control panel>network connections
right click on your local area connection and left click properties.
ensure Netware is not installed and if it is and is NOT NEEDED, then feel free to uninstall it.
School systems generally use netware so you may not want to remove this on any computer but your own.
As it stands this should correct the problem after a quick restart.
Be careful and good luck.