A couple of days ago I noticed a weird set of pop-ups that i've never had before.
I dont get pop-ups, so it caught my attention. the most common one comes up as ANTIVIRUS 2009.
I've researched this and people are saying its a microsoft antivirus rogue, HOWEVER mine doesnt look like the microsoft antivirus, its not related to microsoft. :S
First, a grey box comes up saying i have infections, then when i press X it takes me to a second popup of a fake scanning system called Antivirus 2009.
Ive been getting other pop-ups, mostly for antivirus scanners, another one was called ANTIVIRUS ADVANCE, i believe.
Its really annoying and i think it might be slowing down my computer.
If anyone knows what I can do about this or has any suggestions, id REALLY appreciate it
Thank you
(I added a screenshot of the pop-up, just in case)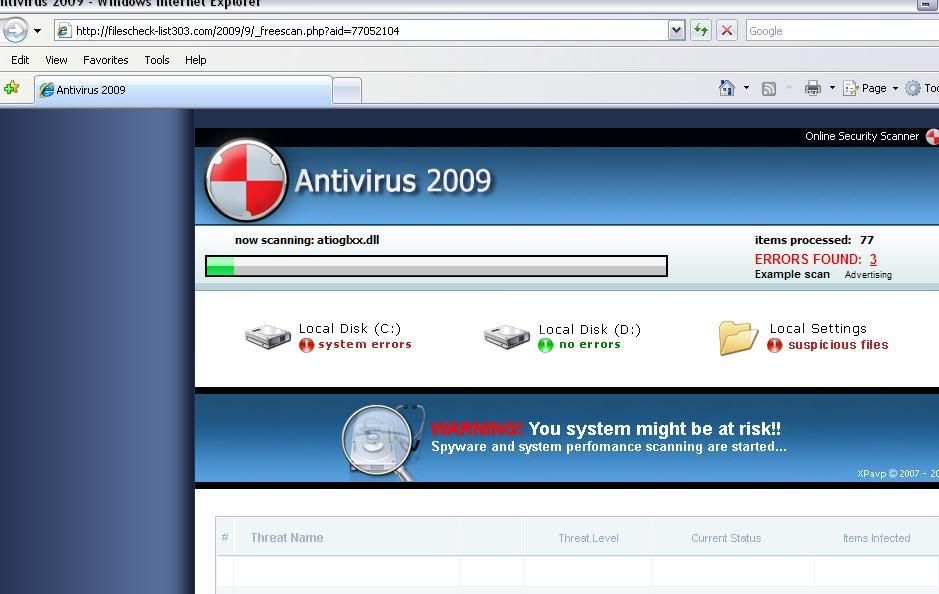 Edited by kim_xox, 28 August 2008 - 09:16 PM.