I recently installed new software that I downloaded from the internet on my computer. I started the install and went to bed. The next day when I checked to see if it finished, the software was not there, but I had a program called MSA Protection something or other.. I'm getting popups every 3 seconds about my computer being infected with spyware adware, or my privacy being compromised. I also have links to pornographic websites on my desktop. I found I could stop the popups by going into task manager and ending the processes "VIEB.exe" "VIEC.exe" and "VIED.exe" If that helps anyone out.. Also, when I woke up today I have a new wallpaper, which seems to be a link.. I can't change it. I attached a picture of it.. Sorry for the "Evaluation Copy" thing in the middle, need to buy screen capture program. >.<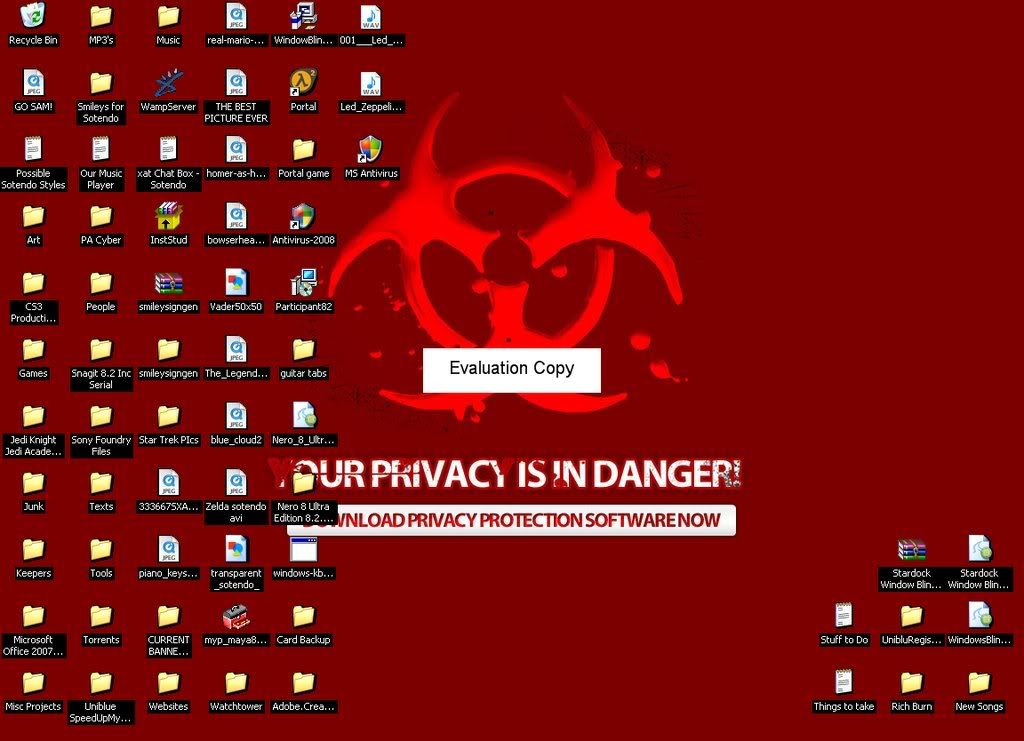 I deleted the shortcuts, but if you need to know what they were,, one was "TITS AND ASS" and the other was "EXTREME bleep" they both had they're own unique icon pictures, which was in line with the name..
Soooo anyone know whats going on?