A year ago or so I downloaded Startup Inspector from this site as a suggestion to manage my start up programs. Never had a problem with it.
I lost the program due to a computer problem.
I Googled it a few days ago and downloaded it again. I THINK it is bogus. I did not get any warning signs from my security set-ups.
I think I downloaded it from a bogus site and it is not the real deal.
Here is a screen shot. Please note the bad English. (diction) not much better myself,but................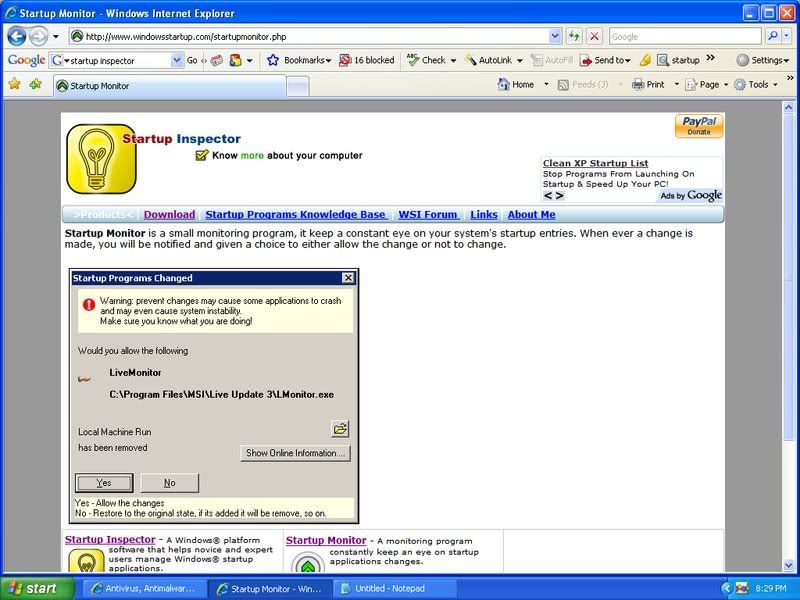 To make matters worse, I recommended Startup Inspector on another web site using the same link I did to download.
Bad Move I think. I may have suggested trouble.
Your opinions please.
Thanks for Your Time.
Dennis
Edited by Dennis H, 20 July 2008 - 08:21 PM.