So I installed a clean & legal copy of windows XP pro on my laptop and after only two weeks it seems I got a virus (not sure where from).
I looked up the symptoms of it and it appears to be the MSBlaster Worm that hit the net a few years ago.
The virus opens this window giving me 1 minute to save and then it restarts...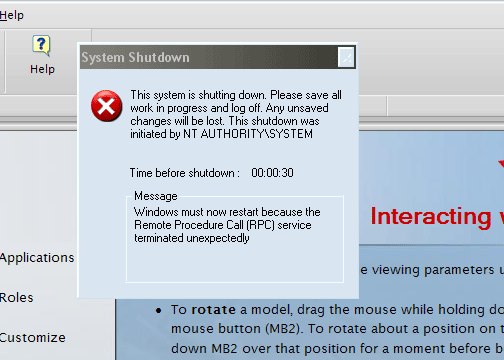 I can save and let it restart or hit "shutdown -a" in the command prompt.
If I do the latter my wireless networking doesn't work anymore and restarting network connections
in services.msc doesn't work either as it says there that it doesn't respond.
Basically I have to either way restart the laptop.
The strange part is the install disk includes service pack 2, which includes the Microsoft hotfix for this issue,
as well I have updated every hotfix past it, excluding service pack 3.
Has this virus been remade to overcome the previous hotfix?
I find this quite strange....
Avast Antivirus can't even detect this few years old virus.