Hi, please help me solve this simple problem..
My icons (image), the picture went missing, now only showing the default file type.
And you know it is troublesome for a designer to view every folder to know its content, when I could just view it first hand without opening the folder.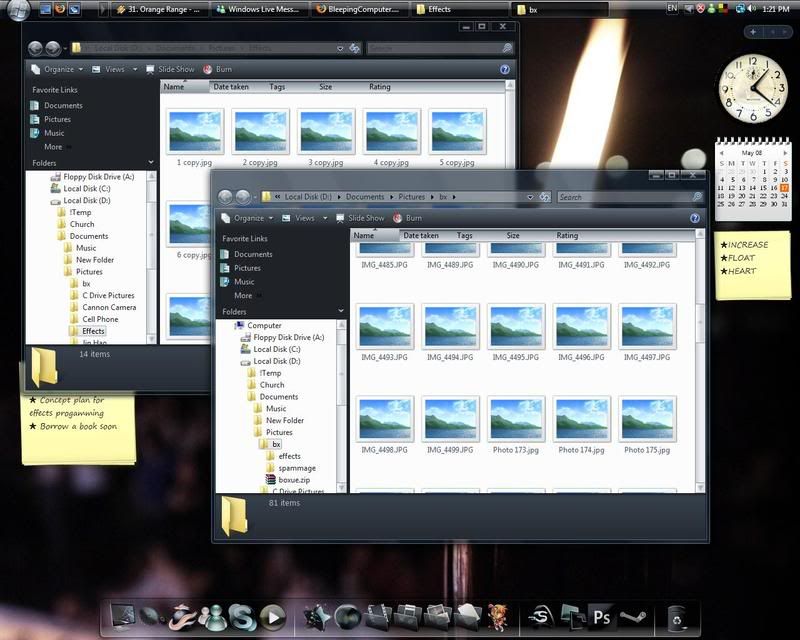 This is how it looks now.
When normally it looks like this,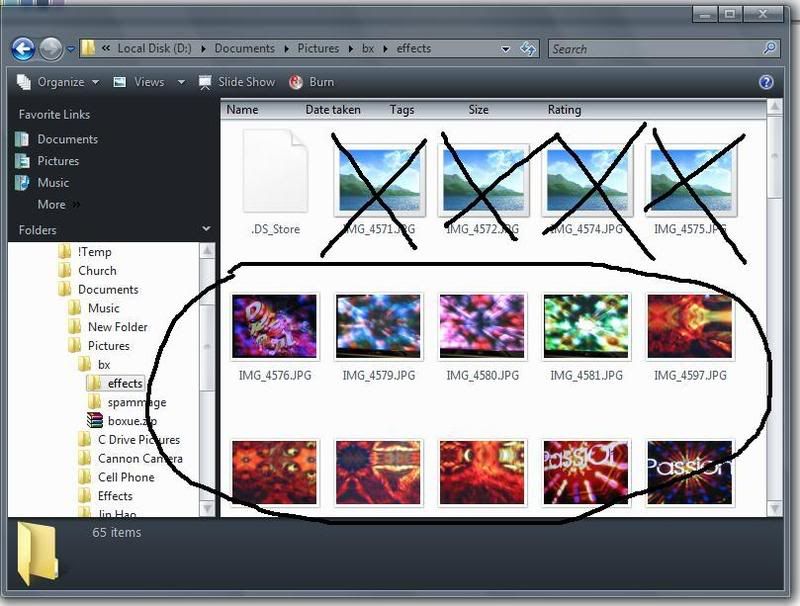 the one is circled is how it should normally be like, but after a few seconds it turn into the ones i marked X
im quite frustrated over this.
Please let me know what happened.
Thanks
<3,
BX
Edited by iyuki, 17 May 2008 - 12:38 AM.