As those of us who upgraded to the latest version of Ubuntu all know, Firefox 3 beta 5 is installed by default and installing Firefox 2 doesn't seem to work!
Here's the steps I took to make it work.
Step 1: Completely remove Firefox 3 beta 5 using Synaptic: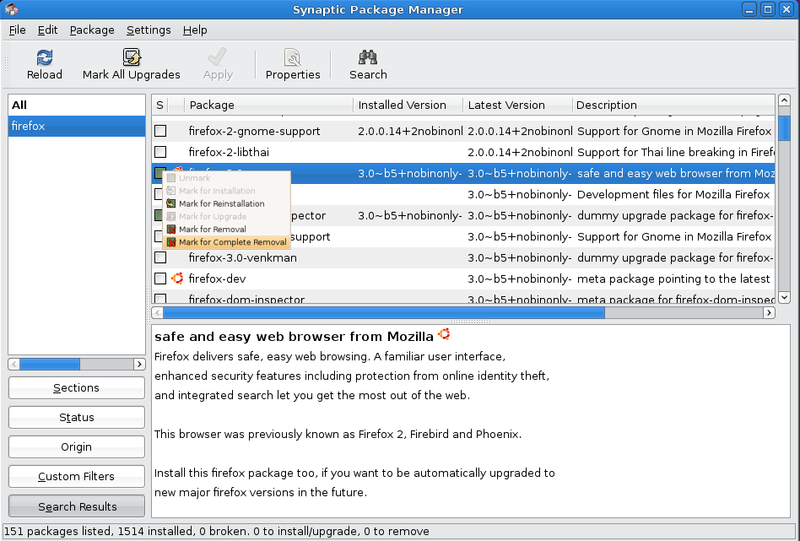 Step 2: Install Firefox 2 using Synaptic
Step 3: install Firefox 3 beta 5 using Synaptic
Now you have both installed and you can run Firefox 2 by entering
firefox-2
into a terminal or Run Application box. Firefox 3 can be run using the
firefox
command, or
firefox-3.0
command. But they both try to use the same profile data, which leads to conflicts (for me, all my FF3 addons were installed for FF2 but did not work, for example). So, you need to create another profile, and therefore end up with one for each version.
Step 4: Close all instances of Firefox. Open a Terminal window and type: firefox -ProfileManager to open the profile manager: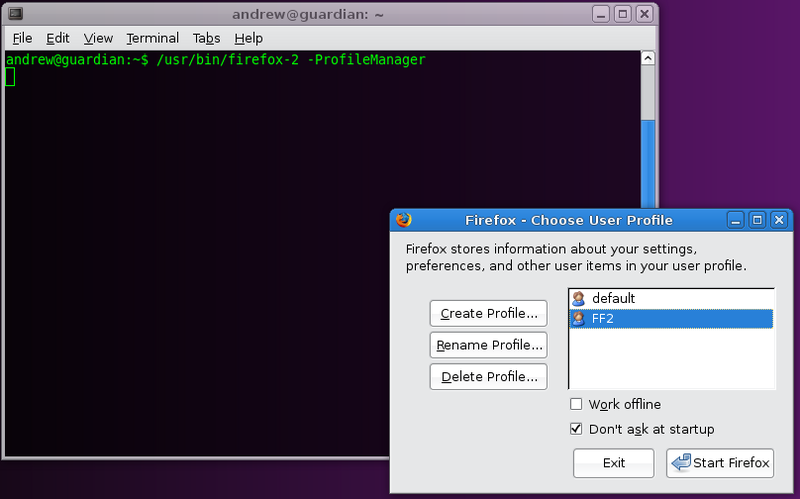 Step 5: Create a new profile. I called mine FF2 but you can call it whatever you want: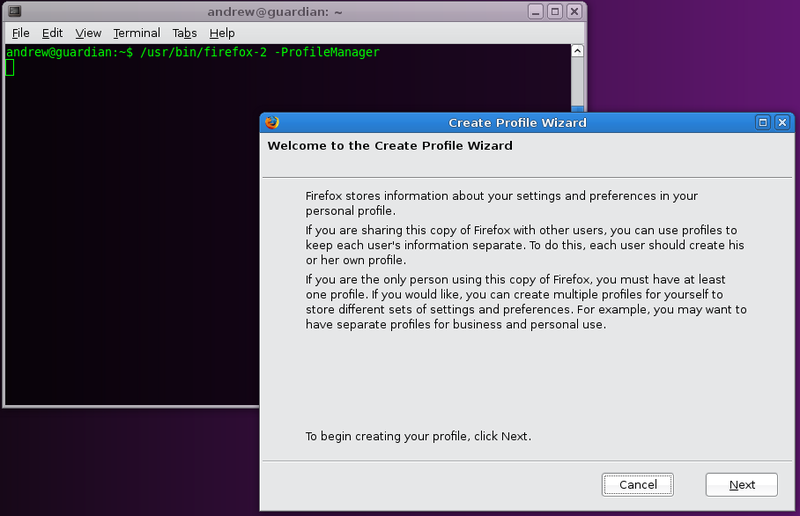 Step 6: Now you can keep the profiles for each version separate. The downside being that saved passwords, bookmarks, history, etc. won't be shared between the two. If you left the Don't Ask at Startup box checked in the Profile Manager, Firefox (both versions) will use the default profile. To launch Firefox with a particular profile use the following syntax:
firefox-<version> -P <profile>
For example, I use the FF2 profile for Firefox 2 and the default profile for Firefox 3, so I have two launchers on my Panel:
firefox-2 -P FF2
and
firefox-3.0 -P default


I haven't tested everything thoroughly, but I haven't run into any issues so far.
I also made a crude FF3 icon so I could tell them apart, you can use it if you want or make your own. The default FF icon can be found in /usr/share/pixmaps.

Edited by Amazing Andrew, 20 May 2008 - 02:28 AM.