I have a problem with AVG 7.5 Free Edition.
AVG has been installed on my computer before but after some problems, I removed it.
When I try to install a fresh copy of AVG Free, I get an error message;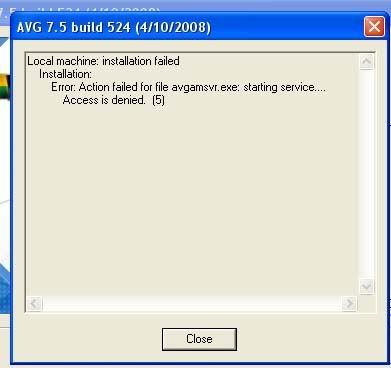 I was also wondering why Windows is telling me that AVG is out of date when I'm not able to install it in the first place.

I have tried to search for traces of AVG but couldn't find any. Tried the registry, *Show all files/ *hide protected and looked for it at program files.. nothing, tried on safe mode, still nothing. Is this a trace of the old installation?
I would really appreciate any help.
Thank You in Advance.
Edit: Moved topic to the more appropriate forum. ~ Animal