Hi. I work in networking, so I have a pretty good working knowledge of my pc.
I am running xp pro and I have Nod32 Antivirus, AdAware 2007, Spybot, SUPER Anti Spyware and Peer Guardian 2, all of which are fully updated and they have all been used in the past day or so to investigate this problem.
I have recently had a problem with a hard drive. I attempted to merge two partitions into one using partition magic, but when it finished, all it had done was remove the the indexes. The partition was there but it was unformatted. I used partition Table doctor 3.5, but it could not fix the problem. I then used EASEUS Data Recovery Wizard Professional v4.3.6. This kept on causing errors, so I had to delete the current partition along with the other partition on the drive, I created a single partition and then recalled the file indexes to bring the files back to life.
However, I have also been detecting some very dubious attempted incoming connections coming from open servers being used as proxys. I have banned the whole ranges from my modem, but they just come in from other ip's. These may be coincidental with the problems I am having but I thought it was worth noting.
To get to the point...
After recalling the files to my drive, which is not my windows drive, I started to suffer problems. I was using winrar and it told me that I had ran out of space. I checked my windows drive and it only had 24MB free. This was surprising because I know that there should be more. I couldn't understand why or where all the space had gone. I keep a close eye on all my drives and I always check remaining storage whenever I install new programs. All my downloads go to another drive.
I checked the folder sizes of my windows drive and saw that the windows folder bad ballooned. I opened the windows folder and found a number of huge system files. Each file was 1.99GB and was named "a" or "1" with no file extension. There was always one file that was smaller than all the others. It seemed as if something was backing up something to my windows drive to then put it somewhere else. I assumed that it was one of the partition/file recovery programs that I had been using. There were a lot of these files and were a total of over 16 GB. I removed some programs which I had installed, this freed 18 GB. I restarted my pc and found that I only had 5 GB free. There were now more files in the windows folder with the others.
I used TuneUp utilities to check the registry for faults. But the files were still there. I tried deleting them and I was told that they were in use. I use unlocker assistant to see what is locking a file. Each file is locked by different programs, some files are only locked by one program while others are locked by lots of programs.
I tried doing a disk scan as a last attempt, but after stage 2/3 (as soon as it starts stage 3), the computer restarts.
If I try deleting the files my computer also restarts.
I am completely lost with this issue. I am unsure if it is a virus or something else, so please let me know if this needs to be moved to a new forum or whatever.
Thanks in advance for any help you can give.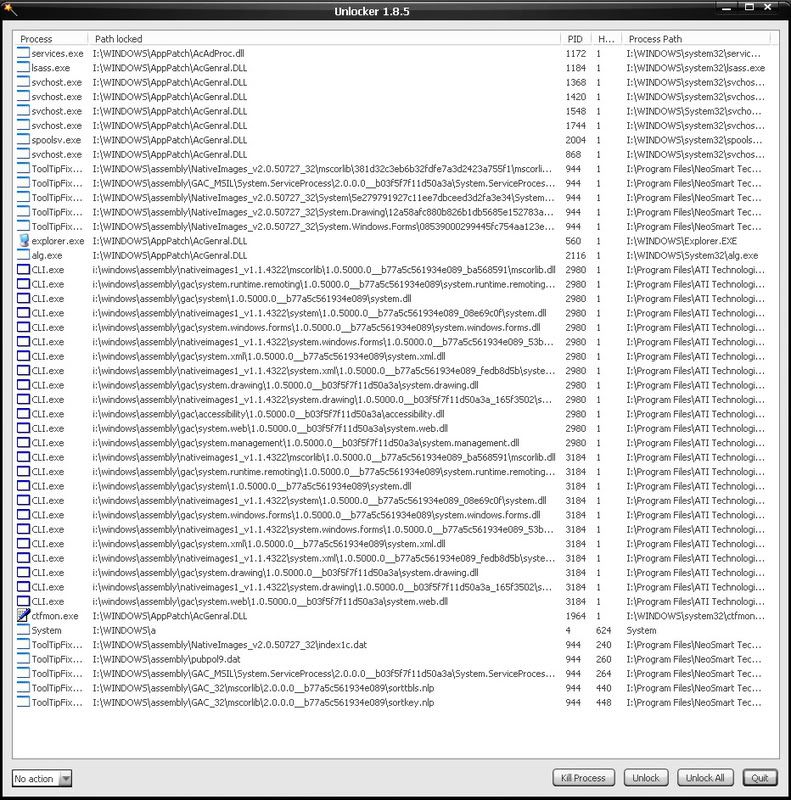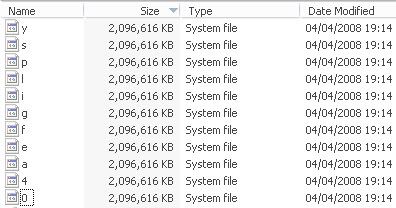 Edited by iamdave, 05 April 2008 - 01:42 PM.