Thanks to Renato I was able to clean my laptop without reformatting some few days ago. However, lately when I shut off my pc I get this odd service Popup that I can't even begin to describe. I'm hoping someone here may have the answer:
不不不不不不不wЖ
Screenshot: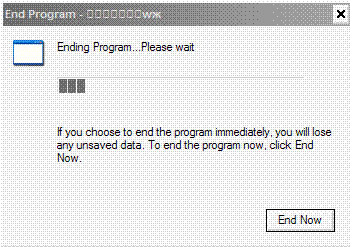 My computer seems to be running fine but I just don't know what to make of this 'warning' before I shut my pc.
Thanks in advance for any answers!
Edited by br0ke, 29 March 2008 - 02:12 AM.