I have a fairly new Dell Inspiron 1501 laptop.
Vista 32 bit
All anti virus (McAfee '07)/spyware (AdAware'07, and SpyBot S&D) programs are up to date and ran regularly
I do, on almost a daily basis, find and remove more than 50 tracking cookies with AdAware and SpyBot
My laptop is taking longer to start up, shud down, and download video and images
I really just want my fast laptop back
Here is a list of my running processes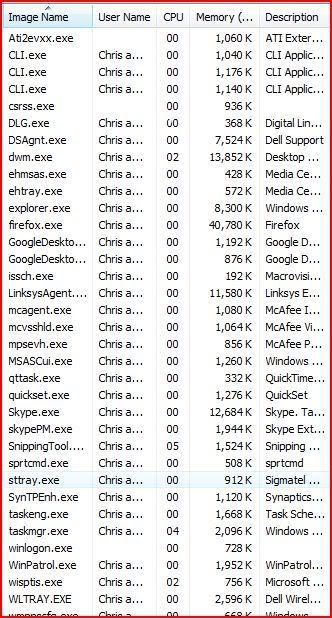 Any help would be great.
Oops here is the rest of the list.

Edited by LiveLarge, 17 March 2008 - 04:53 PM.