I am using Windows Vista Home Edition, and am also using the new Windows Live Photo Gallery. So far, my experience with the program has been great, but I've run into a (small) problem. It's not so much a problem as an annoyance:
I must have tagged a photo with the letter "m" and now whenever I attempt to tag anything, this "m" appear on the "tag this" dropdown choice selection. Let me say this:
THERE ARE NO PHOTOS CURRENTLY TAGGED WITH THIS "M" TAG...
In fact, this "M" tag is a remnent left over from a mistake that what supposed to be "Mom." Now I am certain that there are not photos with this tag, but because there USED TO BE a photo with this tag, this "M" still appears in the selection dropdown.
Here is an image: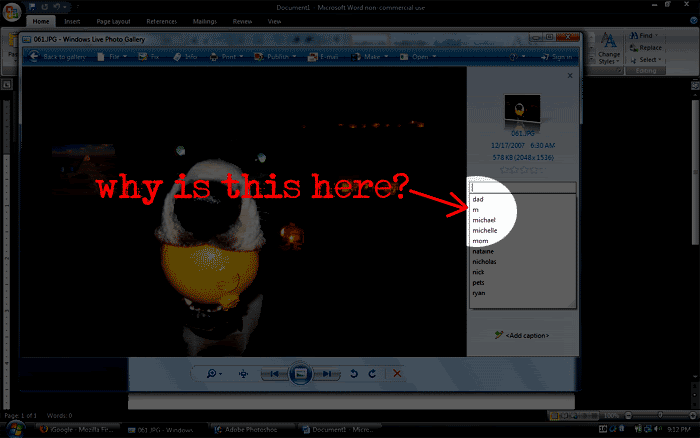 Please tell me how I can remove this...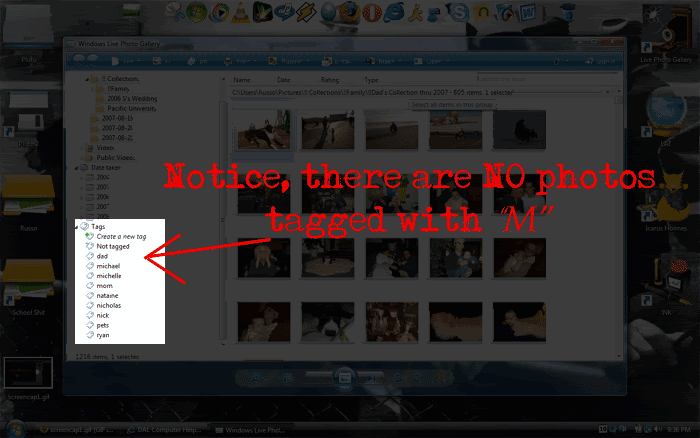 It will be helpful to know that I can make mistakes, delete the tag, and not have this remnant left over...
Thanks,
Icarus.