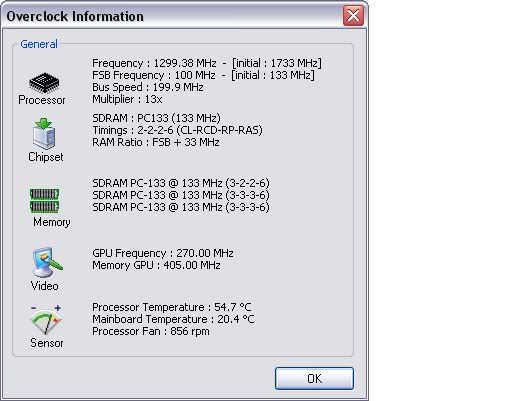 Does this look about right ........ I think that the FSB should be about 133 and not 100 (am I right or wrong)
I am just learning how to diagnose computer problems to help more of my friends out with thier computers. I have always helped when they found out thier fans and things quit, or they needed to format thier drives and load OS, but now I am learning more about other problems.........
If you could give any recomendations and or tips that would be great........