Fake RootkitBuster Busted!
January 12th, 2008 by JM Hipolito
Read Full Story
A URL link to a Trojan posing as a copy of the Trend Micro RootkitBuster is currently being spammed in the wild.

It was found that the email containing the said malicious URL is being spammed to members registered to certain freeware download domains, such as www.bestfreewaredownload.com and betterwindowssoftware.com. This hacked version of RootkitBuster is apparently used to gather email addresses from its users.
It is now detected as TROJ_FAKEBUSTR.A. It displays a fake GUI (Graphical User Interface) of the Trend Micro RootkitBuster as shown below: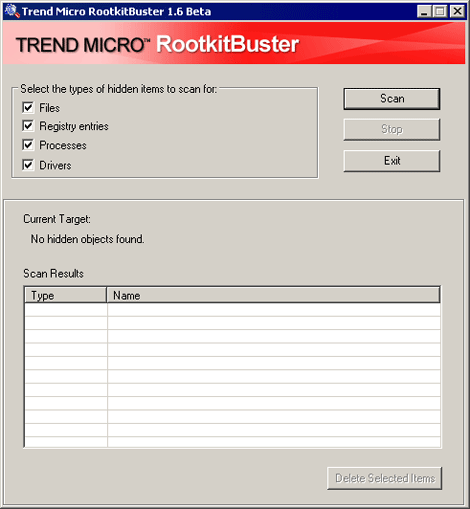 Edited by SpySentinel, 17 January 2008 - 06:16 PM.