hi! my friend has windows xp and the settings are all screwed up (screen resolution and color quality are stuck) can anyone help him? ill leave a picture of his desktop and display properties (settings)... email me or him if you have any help! his email is ................ THANKS!!!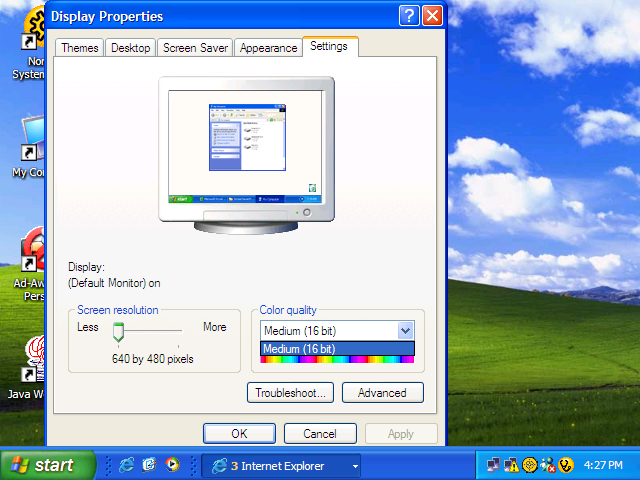 EDIT: E-mail address removed for your protection.
Edited by tg1911, 03 March 2005 - 09:02 PM.