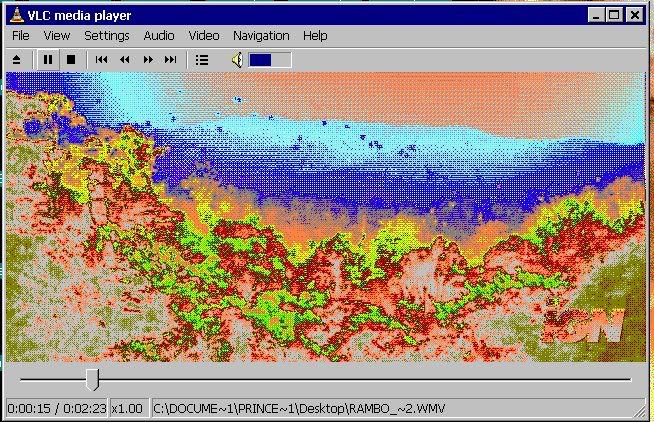 I have no idea what the problem is. I'm thinking it might just be the fact that my computer is pretty old. I moved into the place I'm currently living and the previous tenant had thrown it out. It's a Gateway Solo 1450.
As you can see, I was using VLC player to play a .wmv file.. and this was the result. This happens all the time with various types of files. Instead of normal colors, the video is composed of bright, neon, psychedelic colors. I'm at a loss.
Any help would be appreciated!
Thanks,
Chris
edit: Sorry if something similar has been asked.. i just had no idea how to phrase the problem. Hence, the picture.
Edited by gettingbrowned, 29 December 2007 - 06:32 AM.