I found this great freeware that monitors temperature and controls your pc fans. its called
SpeedFan
it also has lots more useful powerful tools.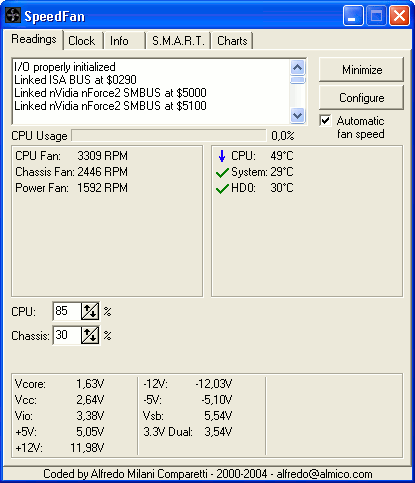 Im currently using it and love it its keeping my pc cooler than it was when the computer its self was controlling the fans. and you can set the max rpm's that the fans spin at
and you can also set the speed of the fan manually. you can run it at 0% (stopped) to 100% (max speed) or have the software do it automatically.
Note: Be sure to open the manual and click on First look and keep reading from there then click on the links at the bottom of the pages when done reading for a quick start on controlling your computer fans.
Edited by jmoyet, 27 December 2007 - 06:06 PM.