I'm using HP Deskjet D2460 which was newly installed just 2 months ago. The printer was working perfectly until problem appeared about a week ago. The problem involves whenever I try (usually on the first try) to print pages were the first message displays as follows: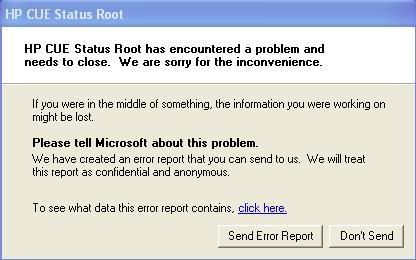 then followed by this message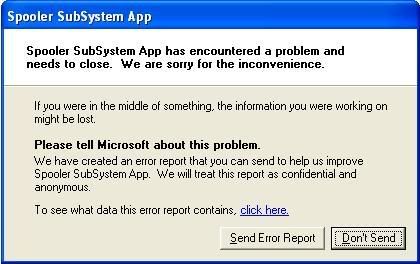 The HP Cue Status Root message appears everytime I boot my computer regardless if will use the printer or not, while the Spooler Subsystem Application message appears only after I try to print a page.
I tried to google for some solutions wherein I found this...
http://support.microsoft.com/kb/324757
. I followed the instructions by microsoft help and support and it was able to fix the problem for a few days. However, the problem resurface after several days and again used the microsoft help and support manual. It was again fixed for a few minutes were I was only able to print 5 pages before the spooler susbsystem application message appeared, and again I was not able to print any documents.
Any help is gladly accepted