So yesterday my dad lend me the bucks for Vista but it doesn't detect my PCI network card (?) and I thought.. "Fine.. I'll just boot up in XP and download Nforce drivers for Vista and my onboard" which I didn't because I thought my PCI card would work.
All I had was one connection saying "network cable is unplugged" while it was in the PCI card and hooking it up on the onboard didn't do any good. While the onboard doesn't work in XP with drivers anymore I'm guessing Vista will be no different. I've done some google searches and there are just a lot of BS from uninstalling SP2 to installing patches, I hardly think that will help as the card used to work on previous installations of XP with SP2 and without those patch(es).
When I try the onboard in XP thats when I'm getting the limited or no connection bs while the PCI card works fine.
My motherboard is ECS C51GM-M (overclocked FSB but I hardly think that matters also)
I also installed Vista while overclocked becasue I forgot to go stock, can this be why?
I'm downloading Vista drivers for Nforce and I'm gonna try installing those but as I said the onboard wont work in XP on it's drivers anymore and I have no idea what PCI network card I have which runs fine on XP's generic drivers. I'm also gonna try to remove the PCI card before I boot in Vista and see if Vista is just... "confused.."
Help!
A premature thank you so much.
(BTW I got Vista Ultimate x86 in English)
(Am I being confusing?)
EDIT: Still no connection in Vista with any of my cards and I still have to use my PCI card for XP
PLEASE PLEASE help me
EDIT: Now this is where I'm at in both XP and Vista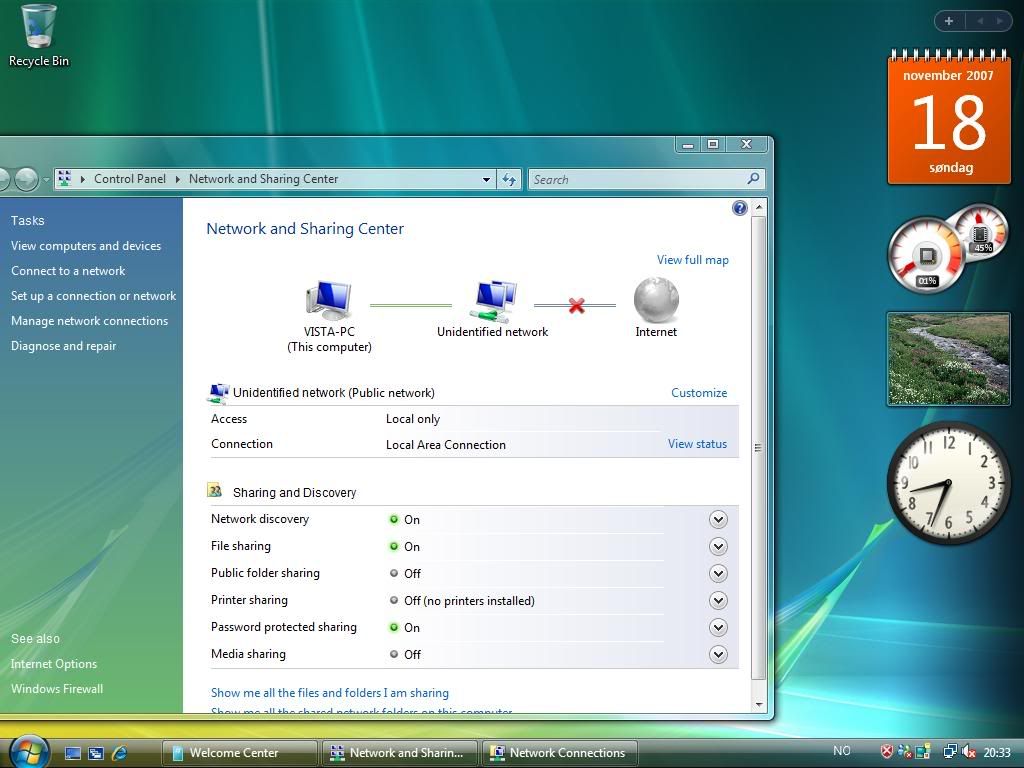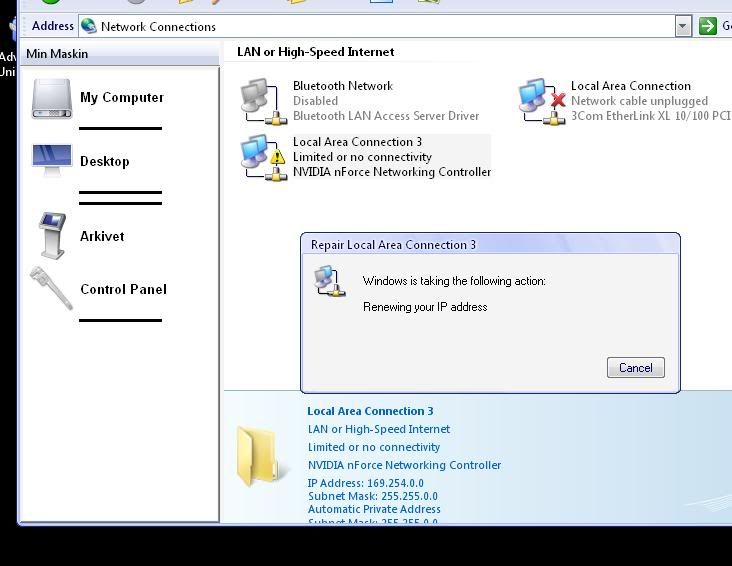 Edited by DVtriple6, 18 November 2007 - 03:00 PM.