I got on profilesnitch.com to see what was going on with my profile and i found this: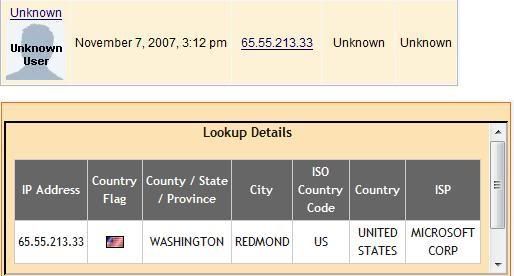 what am i to do? contact myspace or microsoft. I think its pretty weird that I get that.
if you query the IP address in ARIN IP Whois you get the same information.
what is going on?