Hi
I am having problems with graphics and images loading slow and now i will try to explain what is happening
When i go into my photobucket all the images load slowly or not at all sometimes it just freezes up, when i go into websights the graphics load one at a time and when photos load they scroll from the top down when loading hope you know what i mean.
Its driving me mad i have been trying to sort this for about 3 weeks now with no luck i have tried every scan i can think of and i have just formatted my hard drive and reinstalled windows xp pro
I have contacted AOL and they have told me there are no problems with my line but they always say that my Download speed is 2 mbps and Upload speed is 256k well thats what i signed up for.
Here are my speed test results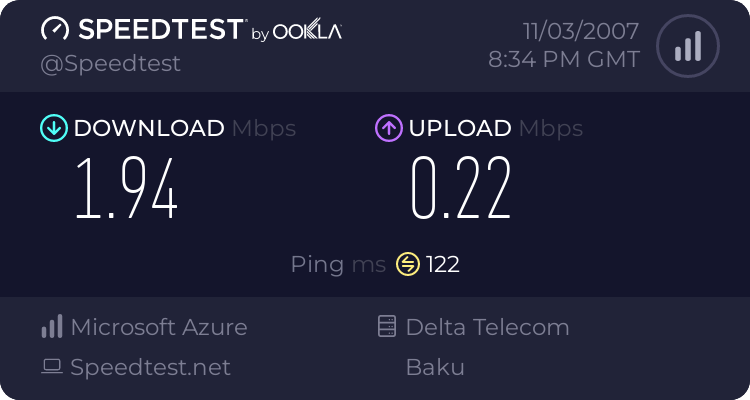 The speeds look ok to me
I have a Netgear DG834G v2 router with latest update, i also tried my old Bt Voyager 100 Modem and still got the same problems.
I have tried turning off ZoneAlarm and still have the same problems.
The only thing i have not tried is updating the Mainboard as im not to sure how to do it and don't want to mess it up and have to format again.
Windows XP Pro
Service Pack 2
AMD Athlon™ 64 x2 Dual Core 3800+
2 GB Ram
Motherboard
ASUS M2NPV-MX Series
Onboard sound & graphics
Thanks in advance if anyone can help
Scotty