Please help, AVG is driving me mad.
It will not update.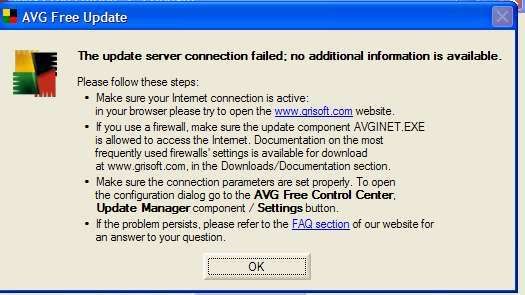 I have downloaded it 5 times now with the same result. (fully uninstalled every time)
I have cleared my Cache and temp. files
disabled Zone alarm
turned off windows firewall.
Played with my clock settings as recommended by a friend.
I just dont know what else to try.
Please help
Thanks
Edited by technophobe, 31 October 2007 - 05:28 PM.