The standard Copy/Move File dialog in Windows XP looks something like this: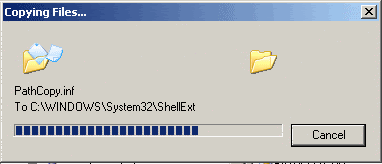 I don't know about you folks, but I've always hated it. It's not very helpful, the "Cancel" button has never really worked for me, and it doesn't give a good idea of the actual progress of a copy/move procedure. Teracopy replaces it with a much more helpful dialog:
With the "More" option selected:
With the "Less" option selected.
You can skip files, pause the operation and it integrates right into the Windows Shell.
Teracopy Homepage