I have an Acer Aspire 5630 notebook. Its hard drive has 150GB, and it is partitioned into 3 parts:
1. PQSERVICE (10GB) - where a backup of the OS is stored.
2. C:/ (70GB) - where my OS and everything else is stored.
3. D:/ (70GB) - where backup images are stored by Acer eRecovery.
Here is a picture of what I get from Computer Management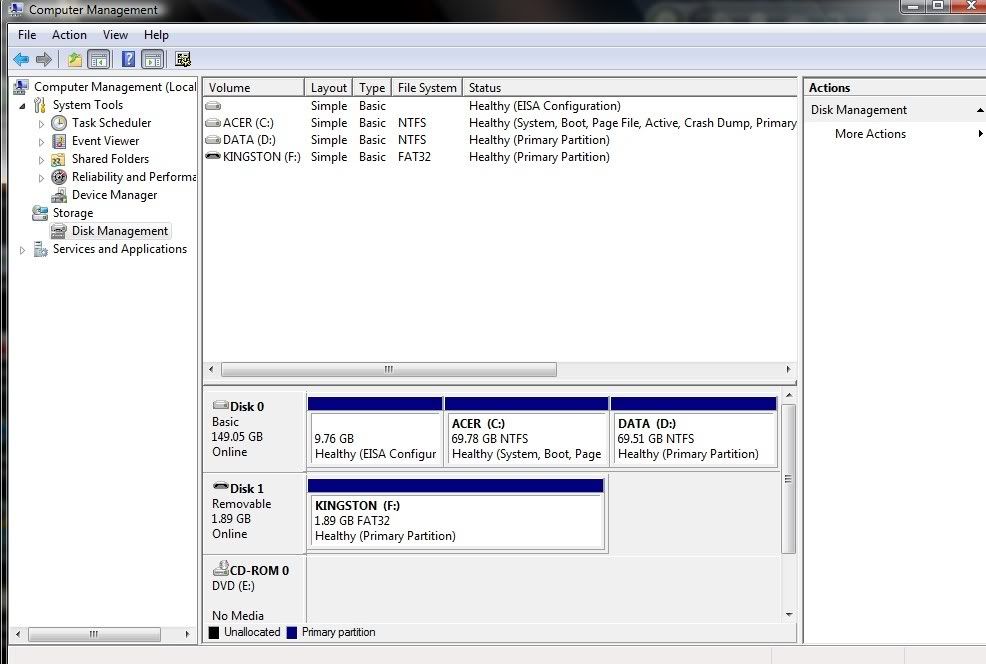 Since my D:/ is only being used right now to store backup images, and because that partition is so large, I'd like to put other things on there as well. I was thinking about using it for storing mp3 files, for example. But because :D/ is where my backup images are being stored, I don't know if moving things to :D/ will mess up Acer eRecovery's accessing the backup images to restore C:/.
Can I use D:/ for storing files even though it is where my backup images are being stored, without messing up Acer eRecovery's ability to access the images? If I were to install a second operating system on D:/, could I resize the drive, giving 20GB to Acer eRecovery, and use the rest of the free space to make partitions for an installation of another OS like Linux Ubuntu?