Ok well i've been searching everywhere on how to speed up my computer, i've run virus scans on 10 different programs and they all come up with nothing. I've used about 3 different registry cleaners, been into the msconfig thing and disabled all the useless stuff, defragmented, did a disk cleanup, just about everything that comes up in google ive tried and it hasnt helped... It's taking me almost 5 minutes to just boot up and im sure its not a virus!
Also just after its booted up everything, just sitting there on the desktop, its using about 35% of the RAM!
Here are my computers specs:
Intel Pentium D, Dual Core, 3.4GHz Processor
2GB DDR2 Corsair RAM
512MB NVidia 7600 Graphics
320GB SATA Hard Drive
I'm running WIndows XP SP2
EDIT:
Below are some print-screened things that I took right after a reboot...
msconfig>startup tab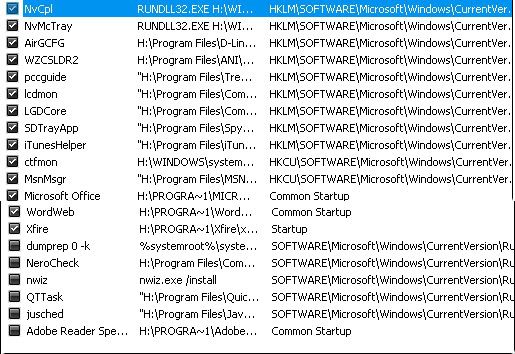 msconfig>services tab (right-click>save target as/save link as [for mozilla users] and view in windows' default jpeg viewer to zoom in and see this better)

task manager>processes tab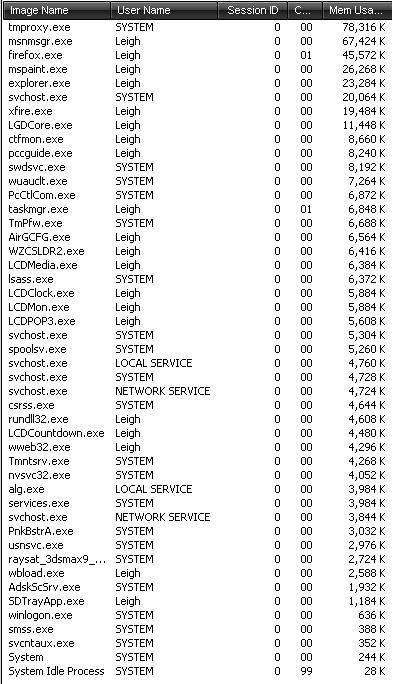 task manager>performance tab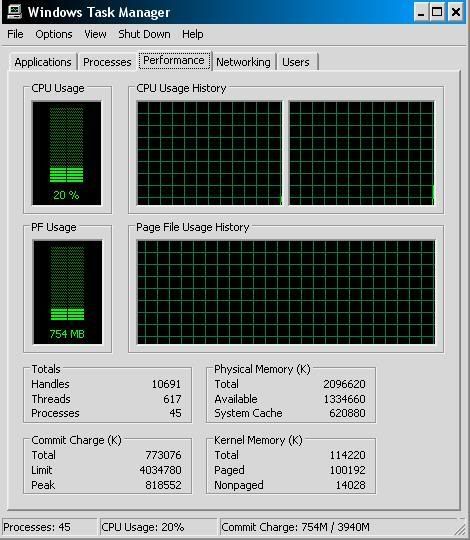 Thanks
Edited by Wookieefett, 26 August 2007 - 03:46 AM.