An account picture is the small image that is shown in your Start Menu and in the login screen next to your account name. Windows 7 allows you to select an image from a small set of built-in images or you can add a custom image to it instead. This tutorial will walk you through changing your account picture to a built-in or custom picture.
To change your account picture in Windows 7 click on the Start button and then type Change account picture. When the the Change your account picture result appears left click on it. This will open up the Change Your Picture screen as shown in the image below.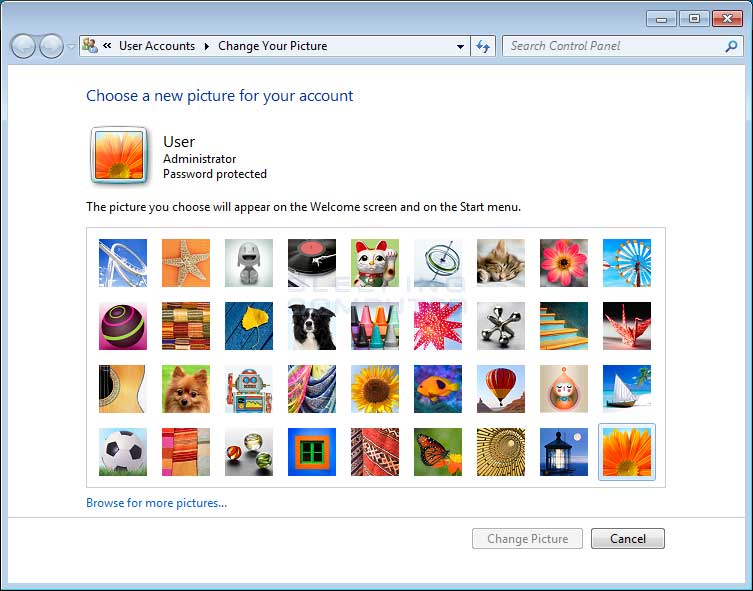 At this screen you can choose one of the built-in images to be your account picture or click on the Browser for more pictures... option to select a custom one. If you are happy with one of the built-in ones, simply left click on it and then click on the Change Picture button to use it. That picture will now be associated with your account.
On the other hand, if you wish to use a custom picture click on the Browse for more pictures... button and you will be presented with a dialog box where you can browse to an existing picture that you wish to use instead.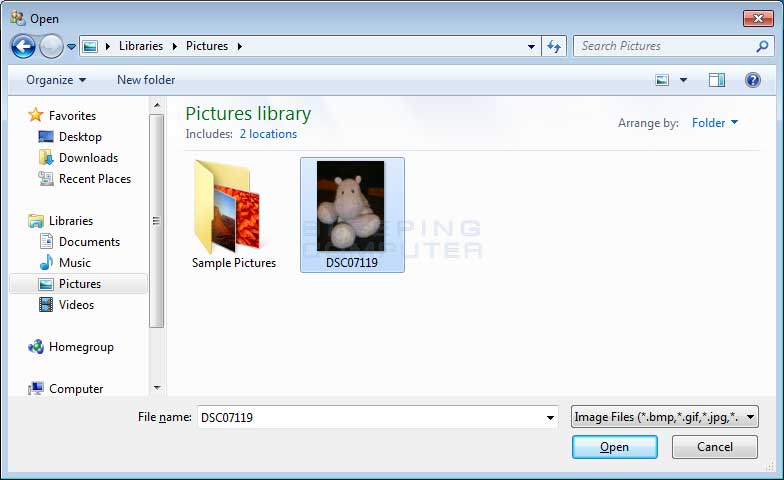 Browse for a picture you wish to use and left click on it to select it. Then click on the Open button to select it as your account picture. You will then be brought back to the User Accounts screen where you will see the new picture associated with your account.